At its core, Colorado Christian Students is a group of people going through college drawn together by a common love for Jesus and a drive to experience more of Him. We actively live out our faith in a tight-knit and inclusive family of those from various backgrounds. 
Colorado Christian Students has individual clubs on many of the campuses in the state, offering a rich and thoughtful community that seeks to set a solid foundation for your college years, and more importantly, the rest of your Christian life. If you are looking for a faith-based family around a love for God and each other, we have just the right spot for you.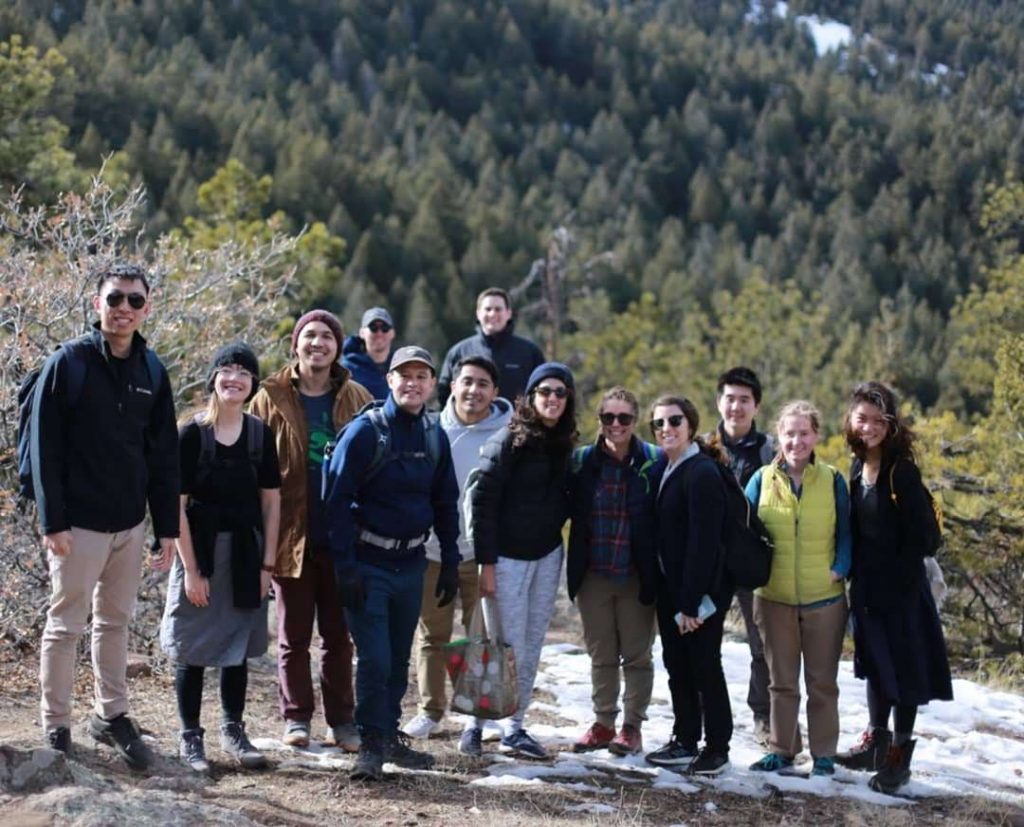 Colorado Christian Students does not belong to a religious order or denomination; instead, we are united by the common faith that lies at the heart of Christianity. We seek truth together through prayer, study, and fellowship, and we welcome questions and thoughtful discussion in an effort to better know and love our Lord. Below is a distillation of the common Christian faith. 
The Bible is the complete divine revelation inspired word-by-word by God (2 Tim. 3:16)

God is uniquely one, yet triune—Father, Son, and Spirit (Matthew 28:19)

Jesus Christ is the son of God, even God Himself,  who was incarnated to be a man (John 1:1, 14)

Jesus Christ lived a perfect, sinless human life (Heb. 4:15)

Christ died on the cross for our sins, shedding His blood for our redemption. (1 Peter 2:24; Eph. 1:7)

Christ resurrected from among the dead on the third day. (1 Cor. 15:4)

Christ ascended to the right hand of God to be the Lord of all. (Acts 2:33, 36)

Christ is coming again (Titus 2:13)

When any person repents to God and believes in the Lord Jesus Christ, he receives eternal life and becomes a member of the one Body of Christ (Acts 20:21; John 3:16; Romans 12:5)
Student retreats.

Every semester all the students from different campuses in the mountain states get away for a weekend to worship and seek the Lord together.
Monthly Outings
Student Internship
Virtual Pursuit program
Weekly Bible Studies

Weekly Ministry series

Worship

Weekly Prayer Times

Regular Dinners with Local Families

Cultivate Meaningful Relationships Among Student Believers

Discipleship Opportunities